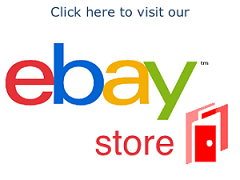 The history of Towbars Direct goes back to 1972 when, Norcott Brook Garages Ltd was formed, and took over an existing garage repair and petrol station. Shortly afterwards we started specialising in trailers and towbars.
In 1981 this had become a major part of the business, and it was decided to form a separate company - Norbrook Trailers Ltd was born. Over the years the demand for do it yourself towbar kits had increased, and a mail order division under the name of Towbars Direct was formed. This specialises in high quality towbars at competitive prices from Tow-Trust Towbars, Brink, Westfalia Automotive, Witter Towing Systems, PCT Automotive and others. We import vehicle specific electrical kits from ConWys as well as having accesses to the UK stock of electrical kits from ECS and Right Connections.

We can supply flange, swannecks & detachable towing brackets for most vehicles made over the last couple of decades and with Tow-Trust and Witter we now list the largest range of type approved towbars for Motorhomes.
These can be delivered to your home or workplace, and we also provide you with the backup of technical support, by people who fit these towbars day-in, day-out.

Sole place of business:
Towbars Direct, Norbrook Trailers Ltd, Tarporley Road (A49)
Whitley, Warrington, Cheshire WA4 4DS

Telephone: 01925 730 005
Email: sales@towbarsdirect.co.uk
Registered Office (c/o accountants):
Registered in England and Wales at Egerton House, 55 Hoole Road, Chester CH2 3NJ
Registration Number: 01593483
VAT Number: 344 1228 83


New towbars available every week

Please ring or email us if the vehicle you have is not listed in our eBay store